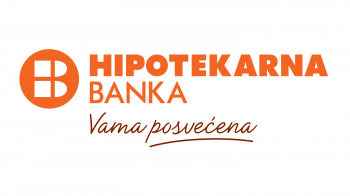 In circumstances when time is the most important resource, taking into account the needs of their clients, Hipotekarna Banka activated a service to make their clients' daily routine easier, giving them the opportunity to save time.
Hipotekarna Banka, in cooperation with Mastercard, launched a new service for their clients, owners of Mastercard Gold cards and Mastercard Platinum cards, entitled HB Concierge.
The HB Concierge comprises services from a personal assistant and was developed with the aim to meet the requirements of even the most demanding clients. The Hipotekarna Banka Mastercard Concierge service assists clients by allowing them to ask their HB Concierge for a service they require, which gives clients more time to perform other tasks.
For the owners of Mastercard Gold and Mastercard Platinum cards, this means that at any time, 24/7, in the country and abroad, they have personalised assistance at their disposal, with a wide range of business and private services, such as booking trips or rent-a-car services, finding tickets for events, purchasing and sending of gifts, and providing access to unique experiences and locations in more than 40,000 best hotels, clubs, restaurants and spa centres in the world.
In order to promote this high-end service, Hipotekarna Banka, in cooperation with Mastercard, organised an event in the Hilton, Podgorica, where they hosted a performance by the famous pop singer Nina Badrić.


Nikola Špadijer, Executive Director for Retail and Advanced Sales Channels, spoke of the record-breaking results of Hipotekarna Bank in 2018, stating that the bank with 400 million euros in deposits and 250 million in loans can be easily considered the bank with the highest liquidity in the system. "All clients of Hipotekarna Bank are used to having the best services at their disposal, and we are proud that we are offering them another one – HB Concierge – together with our partner, Mastercard. They will surely find this service useful in their professional and private lives." Mr Špadijer also pointed out that this is the twelfth product offered jointly by Mastercard and Hipotekarna Banka.


Jelena Ristić, Mastercard Country Manager for Serbia, Montenegro and Bosnia and Herzegovina, gave the following statement, "HB Concierge is one of the most exclusive services for card users, and we believe that our clients will soon make this priceless experience a part of their everyday lives. Additionally, all beneficiaries of Hipotekarna Bank Mastercard Gold and Mastercard Platinum cards can use the benefits offered by the Mastercard Premium programme, such as: fast track passport control, booking taxis or free parking at Belgrade Airport, free use of business clubs in airports in Vienna, Sarajevo and Belgrade, and various benefits in the worlds of fashion, shopping and entertainment. I would like to once again thank our partner – Hipotekarna Bank – for enabling us to successfully meet the needs of our clients together. We are looking forward to our cooperation in the future."


HB Concierge service can be activated by calling +382 (0) 202 19905 or via e-mail at
email adresa
.