Say goodbye to the money in the enveloppe,make customized card a gift, with a unique.
We all know that the most convenient way for us and for the others is to make a gift in cash :at the weddings, anniversaries, birthdays. But sometimes, money in an enveloppe is just too cliche, that is why we offer a creative solution: Visa gift card, with unique message of up to 19 characters.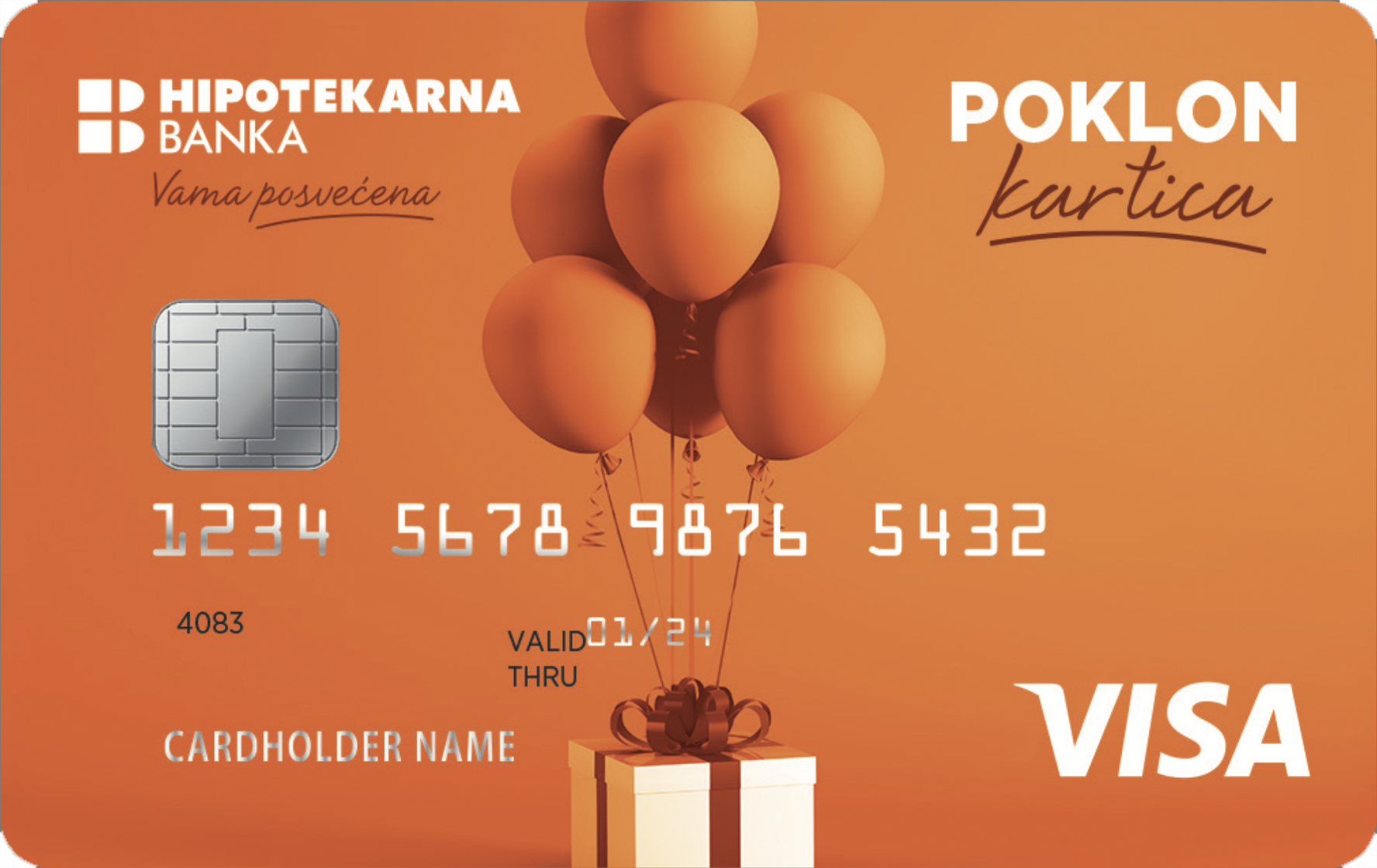 Why is this card a perfect gift?
It is intended for everyone
You select the amount you wish to give as a gift with the card
Can be used at any point of sale which accepts Visa cards
Cash withdrawals without any commission at any ATM in country or abroad
No monthly membership fee
First loading of the card is free of charge
How much does it all cost?
VISA GIFT CARD

Fee for issuance/reissuance of the card

5 €

Fee for issuance/reissuance of photo card

8 €

Naknada za pojedinacnu uplatu po kartici

1% of the amount, min 0,50€

Cash withdrawals at Hipotekarna Bank ATMs

interest free

Cash withdrawals at ATMs of other banks

1,50% (min 1 €)

Cash advance at Hipotekarna Bank

1,50% (min 1 €)

Cash advance at other banks

1,50% (min 1 €)
Visa Gift Card is valid for 3 years.