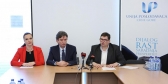 At the press conference organised today at the Union of Employers of Montenegro, the Organisational Committee of PRO.PR conference announced the names of this year's laureates of PRO.PR Vision City and Vision Manager. The laureates are Hipotekarna Bank CEO Esad Zaimovic and the Municipality of Kotor.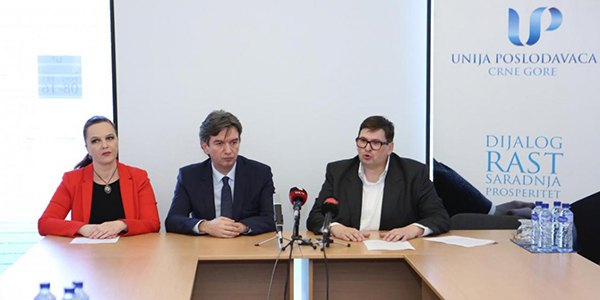 The president of the PRO.PR Conference Organisational Committee, Danijel Koletic, pointed out that the Vision Manager reward is awarded to the director of a company that understands the importance of all communication processes and implements them successfully, observing public relations as a particularly important link that the chain of a company's business success is made of.



This year, the prestigious title of PRO.PR Vision Manager goes to Esad Zaimovic, Hipotekarna Bank Podgorica CEO, the release says.
"PRO.PR Vision City is a reward given to a town in PRO.PR Conference host country; it is awarded to a town that promotes the entire country thanks to its historical and cultural heritage and amenities it has to offer. This year, PRO.PR Vision City reward goes to Kotor Municipality", the release says.
PRO.PR Organisational Committee selected UPCG as a partner providing business support to PRO.PR Conference in Montenegro.
"Communication is a foundation of any development process and business arrangements made in the private, public and civil sectors. Through its partnership support that it provides to this year's PRO.PR Conference, UPCG intends to additionally stress the importance of investment in communication processes for any company. Irrespective of their size, whether they are large, medium or small companies, those that recognized this in time are already recognized for their success that makes them stand out in the competition and set a good example in the region", says the head of UPCG PR and Marketing Sector, Zvezdana Oluic.
The list of PRO.PR Vision Manager laureates includes: Joze Mermal, Chair of the Board of Directors of BTC City Ljubljana, Emil Tedeschi, Chair of the Board of Directors of Atlantic group, Edhem Foco, Director of AL Jazeera Balkans, Zdravko Sket, Chair of the Board of Directors of Pevec company.
PRO.PR is the first international conference for public relations (PR) in SouthEast Europe. This year, the conference will be held on 7-10 April 2016 at Splendid Hotel, Becici. Over the past 14 years, the themes on PRO.PR Conference agenda included: communication management and PR in private, public and civil sectors, as well as in the media. The moto of PRO.PR Conference is "Networking on the Move"
Source: www.cdm.me