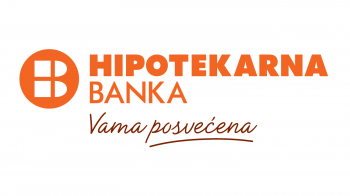 MEDIA ANNOUNCEMENT - Three new executive directors
Central Bank of Montenegro has approved a new organizational structure of Hipotekarna bank and its appointment of three new executive directors.


The new executives have proven themselves as dedicated and diligent professionals who have led successufuly the bank with the fastest growth rate on Montenegrin market.


Nikola Špadijer is a new executive director for retail banking and advanced sales channels, Ana Golubović is a new executive director for corporate banking and financial markets, Jelena Vuletić is a new executive director for risks, while Esad Zaimović will continue to be a general executive director.


''Flawless and client oriented service, employees' motivation and their constructive teamwork, as well as implementation of cutting edge banking service technology, have all been variables in a formula which in continuity gives positive results. We will do our best to keep it that way, making sure to comply with the goals of our shareholders as well as our clients' needs.'' Mr. Zaimovic has stated.