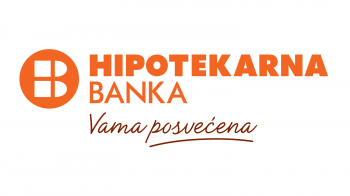 Three more years of Premium Mastercard
New services and features in development
The successful, 8-year partnership between Crnogorski Telekom and Hipotekarna Banka has been extended by a new three-year agreement for the continuation of the Premium Program.
Representatives of Crnogorski Telekom and Hipotekarna Banka stated that the continuation of cooperation had been expected, and announced the development of new services and features.
In addition to the long-standing cooperation between Crnogorski Telekom and Hipotekarna Banka, the best indicator of the Premium Program's success is the rise of the number of clients, and an increased interest of citizens for the Premium Mastercard Program.
The Premium Program is used by more than 540 partners in over 1,600 locations where it is possible to get discounts and/or pay in instalments. The number of Premium transactions in 2018 was more than 70% higher compared to 2017, and the turnover in the same period was more than 75 percent higher. Until now, more than 27,700 Premium Mastercard contactless cards have been issued.
Additional information:
- In 2011, Crnogorski Telekom and Hipotekarna Banka launched the first co-brand benefit card, Premium, for the clients of Telekom
- In 2013, Premium became a member of the Mastercard family as the first contactless card in Montenegro
- In 2014, the HB Premium app launched for the search of stores offering Premium discounts and for applying for the card
- In 2014, the first Premium Mastercard paypass Sticker launched
- In 2015, the mobile app – Premium Programme launched
- In 2017, the Premium Gift Card launched