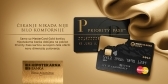 Priority pass for the first time in the Montenegrin market
Priority pass free of charge for MasterCard Gold card holders
Comfort during your airport waiting time, irrespective of what class or airline you are travelling with
Hipotekarna Bank, together with the American Chamber of Commerce, has organised a kickoff event for its clients, partners and members of the Chamber to introduce Priority Pass, a new product offered in the Montenegrin market for the first time.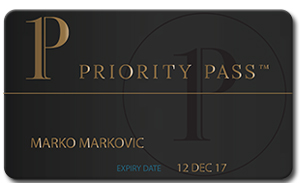 This has been the first time in the Montenegrin market that Hipotekarna Bank has introduced Priority Pass, a recognisable black and gold card, which makes your airport waiting time pleasurable, not burdensome. Actually, at over 900 VIP lounges in 400 cities and 120 countries across the world, for the card holders there will always be a pleasant spot with food and beverages, wi-fi, and magazines, irrespective of the class or airline that you are travelling with.
Together with their Master Card Gold, Hipotekarna Bank clients will get Priority Pass card free of charge. Priority Pass card is also accessible to Hipotekarna Bank clients holding any other Master Card (intended for physical persons) against a fee/membership fee. MasterCard Gold carries with it a large number of benefits reserved exclusively for Gold card users within the MasterCard gold programme of benefits. Alongside the contactless payment technology, cash withdrawals followed by security SMS message for every single transaction, a user will also get a Green WorldWide Generali travel health insurance card free of charge.